Trusted Resources: People & Places
Healthcare providers, researchers, and advocates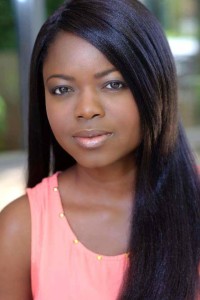 Mapillar Danh

Community Advocate
Founder & President
MTS Sickle Cell Foundation, Inc.
Hampton, Georgia, United States


Mapillar Dahn is president of MTS Sickle Cell Foundation, a national non-profit organization she founded in 2015 in honor of her three daughters, who all suffer from sickle cell disease. In the year since its inception, MTS Sickle Cell Foundation has had one mission: to increase the public's awareness of sickle cell anemia by supporting awareness, education and research pertaining to sickle cell anemia as well as providing support to families affected by this life threatening disease.

For her many contributions to the sickle cell community, Mapillar Dahn was named a Woman of Influence 2016 by Life Changers Club International and The Game Changer Award by Winning the Battles in Your Mind's 5th Annual Black Tie Gala. She also serves as a Board Member of The American Red Cross Minority Recruitment Advisory Board.

The foundation hosted it's first photo shoot for sickle cell families, sponsored 26 children battling sickle cell disease to a week-long summer camp and sponsored the printing of Camp New Hope's official t-shirts, hosted it's first kickball tournament to bring awareness to sickle cell disease, sponsored it's first step-a-thon, conducted outreach visits to sickle cell patients who were hospitalized, provided educational material for multiple events, provided parking passes for sickle cell families at Children's Hospital of Atlanta.