Trusted Resources: People & Places
Healthcare providers, researchers, and advocates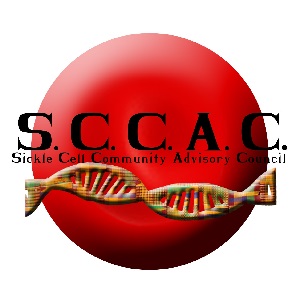 Sickle Cell Community Advisory Council of Northern California
PO Box 56152
Hayward, California, United States
Email
Phone
Web
The Sickle Cell Community Advisory Council (SCCAC) was started in 1999 as a collaborative effort between patients of the former Alta Bates Sickle Cell Program, the administrators of programs at the Children's Hospital of Oakland, and the leadership of the Northern California Sickle Cell Center. Our original purpose was to serve patients transitioning to the hospital, and to meet the needs of known persons affected by sickle cell disease.
What We Do:
Host Family Forums – We provide an environment for families to increase their knowledge of this disease as well as to learn their rights in dealing with physicians and hospitals as they seek proper care.
Outreach and Education – Our members participate in community forums, health fairs, & outreach meetings and speak to organizations and churches throughout the Bay Area.
Support Group – We provide support groups for adults living with sickle cell disease and parents of children with sickle cell disease, covering a variety of topics that impact sickle cell disease.
Speakers Bureau – Our board members are available to speak to groups of all types on the status of care, current treatment alternatives, and the general complexities of sickle cell disease.