Trusted Resources: People & Places
Healthcare providers, researchers, and advocates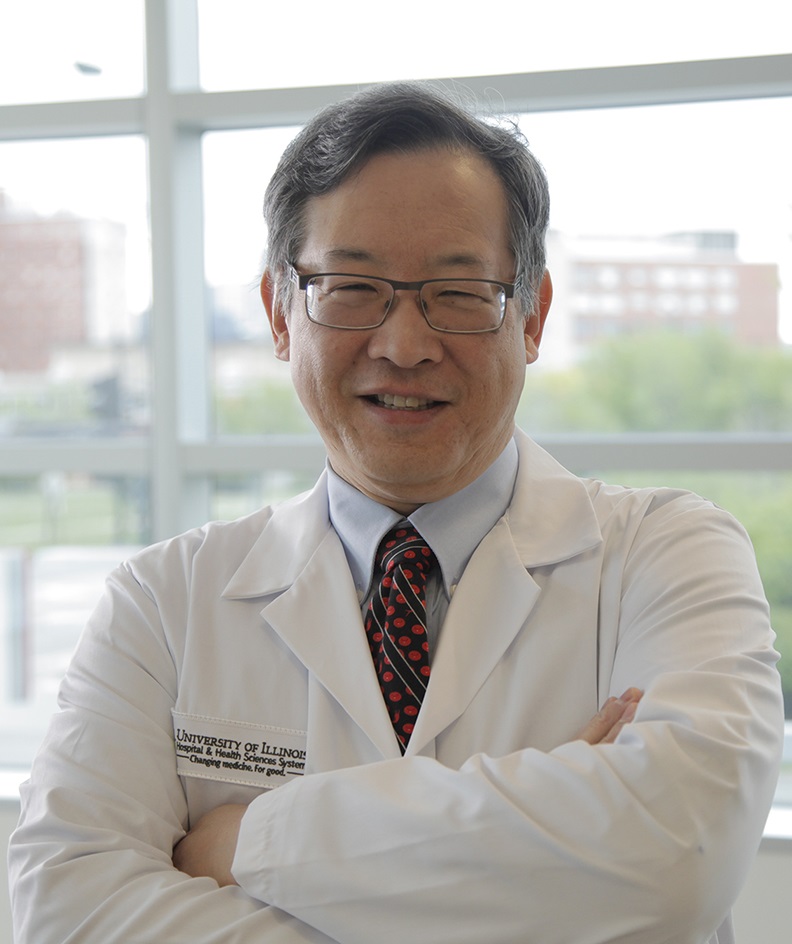 Lewis Li-Yen Hsu, MD, PhD

Healthcare Provider
Director of Pediatric Sickle Cell Program
Sickle Cell Center, MC 712
University of Illinois at Chicago
1740 West Taylor Street
Chicago, Illinois, United States


Dr. Lewis Hsu is a pediatric hematologist dedicated to finding cures for sickle cell disease, and improving treatment and education until cures can be found.  He joined UIC as pediatric director of the Sickle Cell Center and Professor of Pediatrics in July 2011. His clinical and translational research experience include multicenter landmark clinical trials of sickle cell stroke prevention and bone marrow transplantation, and contributing to understanding of inflammation and nitric oxide in mouse models of sickle cell disease.  He has published over 70 peer-reviewed papers, mentored numerous physicians and graduate students, and contributed to 4 sickle cell websites devoted to patient education.
Representative Publications:
Community Health Workers as Support for Sickle Cell Care
Adverse Reactions to Pneumococcal Vaccine in Pediatric and Adolescent Patients with Sickle Cell Disease
IMPROVE trial: a randomized controlled trial of patient-controlled analgesia for sickle cell painful episodes: rationale, design challenges, initial experience, and recommendations for future studies
Nitric oxide for inhalation in the acute treatment of sickle cell pain crisis: a randomized controlled trial
Tapered oral dexamethasone for the acute chest syndrome of sickle cell disease
Enhanced pulmonary and systemic response to endotoxin in transgenic sickle mice
Hemolysis in sickle cell mice causes pulmonary hypertension due to global impairment in nitric oxide bioavailability
Pulmonary, gonadal, and central nervous system status after bone marrow transplantation for sickle cell disease
Evidence-based interventions are necessary but not sufficient for achieving outcomes in each setting in a complex world: empowerment evaluation, getting to outcomes, and demonstrating accountability