Trusted Resources: People & Places
Healthcare providers, researchers, and advocates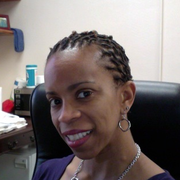 Barbara Harrison, MS

Patient Support Professional
Genetic Counselor
Howard University
2400 Sixth Street, NW
Washington, DC, United States


Barbara Harrison is currently an Assistant Professor at Howard University and teaches graduate students, medical students, and medical residents in various specialties, in the areas of genetics, genetic testing, genetic counseling and ethics. In addition to her academic duties, she provides genetic counseling services at Howard University Hospital for a variety of referral reasons, in areas including prenatal (primary), pediatric, adult, and cancer genetics. She is the Director for Community Outreach and Education for the HU Center for Sickle Cell Disease.