Trusted Resources: People & Places
Healthcare providers, researchers, and advocates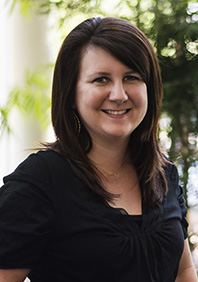 Sarah Reeves, PhD, MPH

Researcher
Assistant Professor
Department of Pediatrics
University of Michigan
300 North Ingalls
Rm 6D19
Ann Arbor, Michigan, United States


Dr. Reeves' research is focused on improving the delivery of preventive care to children with chronic conditions. This work includes identifying opportunities for improvement for recommended preventive care among children with sickle cell disease, such as receipt of transcranial Doppler screening, appropriate antibiotic prophylaxis, and use of hydroxyurea therapy. She also partnered with the Michigan Department of Health and Human Services to identify children with sickle cell trait in Michigan, as well as any negative health related consequences associated with this carrier status. In addition, Dr. Reeves is active in collaboration with the Quality Measurement, Evaluation, Testing, Review, and Implementation Consortium (Q-METRIC) to assess the quality of care provided to children with chronic condition such as sickle cell disease and asthma.