Trusted Resources: People & Places
Healthcare providers, researchers, and advocates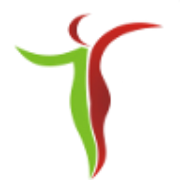 The Sickle Cell Foundation of Tennessee
680 Oakleaf Ln, Suite 1
Memphis, Tennessee, United States
Email
Phone
Web
The Sickle Cell Foundation of Tennessee (SCFT) is a 501 (C)(3) non-profit organization founded in 2008, by the late Dr. Trevor K. Thompson and Cherry N. Whitehead-Thompson. As an educator (Administrator with Memphis City Schools) and sickle cell disease consumer, Dr. Thompson championed the call for advocacy, educational support and social services for citizens impacted by sickle cell disease in Memphis, across the state of Tennessee, and in the regions of north Mississippi and eastern Arkansas. His efforts have enabled SCFT to provide educational awareness, through direct contact, via television, radio, print, and social media to more than 1,000,000 citizens across the Mid-South area.
Mission:
To provide educational awareness, comprehensive social services, and collective supportive impact to all persons affected by Sickle Cell Disease within our service areas.
Vision:
To improve the quality, self-sufficiency, and sustainment of life of all sickle cell consumers to the highest credible level possible.