Trusted Resources: People & Places
Healthcare providers, researchers, and advocates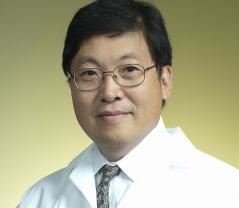 Yutaka Niihara, MD, MPH

Researcher
Professor of Medicine
David Geffen School of Medicine at UCLA
1124 West Carson Street C-1, Room 12
Torrance, California, United States


Dr. Niihara has been involved in patient care and research for sickle cell disease for most of his career, and is the principal inventor of the patented L-glutamine therapy for treatment of sickle cell disease in which he co-founded the bio-pharmaceutical company, Emmaus Life Sciences, Inc. It is now in phase III clinical trial involving 32 sites throughout US with FDA Drug Designation and Fast Track Designation. Additionally, his laboratory focuses on regenerative medicine using cell sheet technology. This treatment uses autologous progenitor cell sheets to repair damaged organs such as cornea epithelium and myocardium. Currently, he is the Professor of Medicine at the David Geffen School of Medicine at UCLA. His areas of research are sickle cell disease, cancer & carcinogenesis, blood & blood products & transfusions, biological markers and oncology specialized techniques in research such as red cell enzyme studies and red cell nucleotide analysis.