Trusted Resources: People & Places
Healthcare providers, researchers, and advocates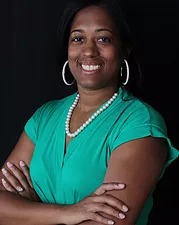 TaLana Hughes, MPH

Community Advocate
Executive Director
Sickle Cell Disease Association of Illinois
8108 South Western Ave
Chicago, Illinois, United States


TaLana Hughes is faculty member of Sickle Cell Disease Treatment Demonstration Program (SCDTDP) representing a parent/community-based organization (CBO), where she helps ensure the alignment of strategic goals, enables consistent team communication, participates in quarterly Oversight Steering Committee meetings, and contributes to project strategy decisions by sharing the patient/family/CBO perspective.

She also chose the Sickle Cell Disease Association of Illinois (SCDAI). As part of SCDAI, she has dedicated herself to reaching out to communities throughout Illinois to support those with sickle cell disease. SCDAI hosts baby showers for parents of infants, support groups, presentations at community institutions like churches and schools, and other programs to teach families how to access resources and necessary treatments. She also works within the healthcare system and seek to improve how providers treat sickle cell disease. Having managed grants for SCDAI and its partners, advocated for government support in Springfield and on Capitol Hill, and developed partnerships with all of the sickle cell centers throughout the state, she hopes to help increase the number of providers who have the skill and experience to address these patients' needs.