Trusted Resources: People & Places
Healthcare providers, researchers, and advocates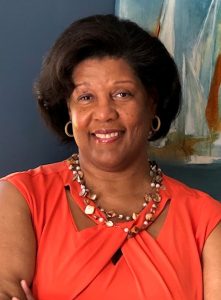 Regina Hartfield

Community Advocate
President & CEO
Sickle Cell Disease Association of America
7240 Parkway Drive, Suite 180
Hanover, Maryland, United States


Regina Hartfield is President/CEO of the Sickle Cell Disease Association of America, Inc. (SCDAA).

Prior to joining the Sickle Cell Disease Association of America, Hartfield was a manager for federal, state and commercial contracts for CVP, an information technology consulting firm in Virginia and Maryland. During her time at CVP, she developed strategic outreach initiatives, wrote strategy and implementation plans for the national expansion of a federal health agency's program and managed a $30-million disaster recovery grant contract for the state of Tennessee, overseeing staff and operations of CVP's regional office.

Hartfield serves on advisory boards and is a member of the Universal Sailing Club, where she has served on its board in different capacities. Hartfield graduated with honors from Lehman College of the City University of New York with a Bachelor of Arts in community outreach.