Trusted Resources: People & Places
Healthcare providers, researchers, and advocates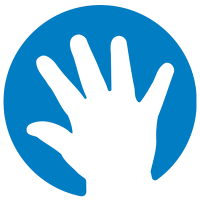 Ann & Robert H. Lurie Children's Hospital of Chicago
225 E. Chicago Ave.
Chicago, Illinois, United States
Email
Phone
Web
The Sickle Cell Disease Program at Ann & Robert H. Lurie Children's Hospital is a nationally recognized center of excellence that provides comprehensive sickle cell disease care to manage the disease and prevent its complications. Our program includes:
-Expert clinical care
-Family support services
-A cooperative blood donor program
-Community outreach​
-Education
-A wellness initiative
-Research into the nature, causes and treatments of hemoglobin disorders
Our staff consists of full-time pediatric hematologists, nurse specialists/nurse practitioners, a genetic counselor and a social worker dedicated to the program. The program is led by Robert I. Liem, MD, Director of the Comprehensive Sickle Cell Program and Associate Professor of Pediatrics at Northwestern University Feinberg School of Medicine. Dr. Liem is board-certified in pediatric hematology/oncology and pediatrics.