Trusted Resources: People & Places
Healthcare providers, researchers, and advocates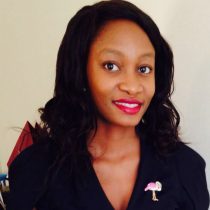 Nkechikwu Azinge

Community Advocate
Founder
The Sickle Cell Aid Foundation
12 Nairobi Street
Off Parakou Crescent
Wuse II, Abuja, Nigeria


Nkechikwu Azinge is the founder of the Sickle Cell Aid Foundation (SCAF), an NGO she established with a group of young persons determined to raise awareness of Sickle Cell Disorder (SCD) and support those living with it. She currently works with the Commonwealth Youth Health Network (CYHN) in a bid to ensure improved youth involvement in health advocacy within commonwealth states. Nkechikwu is a member of the Nigerian Bar Association and holds a master in International Economic Law, (with Distinction). Nkechikwu is a Doctoral Candidate at Warwick University, where she also teaches Law and International Business Environment. She was presented the Queen's Young Leaders Award and was recognized as one of the 2015 Commonwealth Youth Achievers for her work on SCD.

For her, sickle cell hits close to home. While not a carrier of the disorder herself, she watched as her twin, Nkem, suffered from the debilitating effects of sickle cell disease. The discovery was met with unanswered questions, uncertainties and endless nights of pain, she recalled. Instead of adopting a defeatist attitude, she sought ways to help, even if it meant deploying tough love.