Trusted Resources: People & Places
Healthcare providers, researchers, and advocates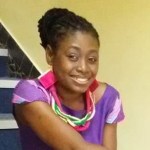 Ayuk Besong Anne-Chantal

Community Advocate
Communications Officer
Africa Sickle Cell Alliance
Lagos, Nigeria


Anne-Chantal is a Cameroonian communications expert who presently works as a volunteer Communications Officer for the French Federation of Sickle Cell Disease and Thalassemia Patient Associations, Fédé SOS GLOBI.

Anne is a sickle cell warrior and likes to spend her time out of work educating families of persons living with SCD and raising awareness on the disease through an active online advocacy campaign.

Anne's motto in life is "do not keep for tomorrow what you can do today". Her passion focuses on identifying those areas where a change can be made and helping local populations, young people, to empower themselves and to become agents of the change they wish to see in the world.