Trusted Resources: People & Places
Healthcare providers, researchers, and advocates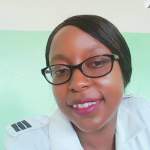 Molyn Chima

Community Advocate
Public Health Officer
Africa Sickle Cell Alliance
Lagos, Nigeria


Molyn Chima is the Interim Public Health Officer at Africa Sickle Cell Alliance. She is a Nurse, a Farmer and an Entrepreneur by profession. She is also the Founder & Executive Director of Sickle Cell Anaemia Trust Zimbabwe (SCATZ).

Her mission is to manage sickle cell Anaemia through implementing appropriate and sustainable interventions in Zimbabwe. Her goal is make SCATZ the leading organisation for sickle cell and care in Zimbabwe.