Trusted Resources: People & Places
Healthcare providers, researchers, and advocates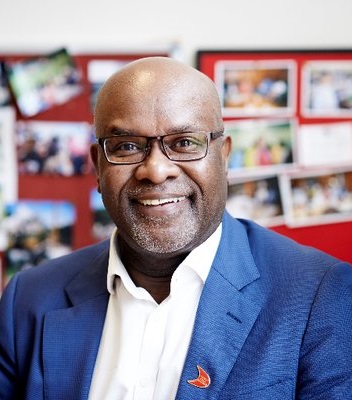 John James, OBE

Community Advocate
Chief Executive
Sickle Cell Society
54 Station Road
London, United Kingdom


John James is the chief executive of the UK Sickle Cell Society. He helps to raise awareness about SCD. John has also worked for National Health Service (NHS) for a very long duration before working at the UK Sickle Cell Society and he received a national NHS Leadership award too. He is very dedicated in personal development with the Sickle Cell Society's accreditation against the Investors in People Standard.

Under John's leadership, the Sickle Cell Society has also worked in collaboration with patients and healthcare professionals to publish the 2nd edition of a national set of standards of care for adults living with sickle cell disorder.

He has also held senior management and board level (trustee) posts at national charities such as at Primary Care Trusts, London Teaching Hospitals, and Mental Health Trusts. He also served as a senior civil servant for the Department of Health under Professor Sir Bruce Keogh.

John James was awarded an OBE (Officer of the Most Excellent Order of the British Empire) for his service to sickle cell and health as part of the Queen's Birthday Honours.

Representative Publications:

How many people have sickle cell disease in the UK?