Trusted Resources: People & Places
Healthcare providers, researchers, and advocates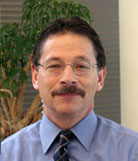 Donald B. Kohn, MD

Researcher
Distinguished Professor
University of California, Los Angeles
Box 957357
Los Angeles, California, United States


Dr. Donald Kohn, MD, is a Distinguished Professor of pediatrics and microbiology, immunology and molecular genetics in the life sciences. Dr. Kohn was recruited to the UCLA faculty in 2009 from Childrens Hospital Los Angeles, where he served as an attending physician in the pediatric bone marrow transplant program for more than 20 years.

Dr. Donald Kohn, MD, focuses on the development of new methods to treat genetic diseases of blood cells, such as sickle cell and "bubble baby" disease, as well as using genetic modification of blood stem cells to treat cancer and leukemia. Kohn's lab studies methods for effective gene transfer and expression and has translated those findings from the lab into clinical trials of gene therapy for congenital immune deficiencies and pediatric AIDS. A trial for sickle cell disease is currently under development.

In addition to being a member of the Broad Stem Cell Research Center, Dr. Kohn directs the Human Gene Medicine Program at UCLA and is a member of UCLA's Jonsson Comprehensive Cancer Center. He also served as president of the American Society of Gene Therapy from 2003 to 2004, and currently is on the Board of Councilors for the Clinical Immunology Society.