Trusted Resources: People & Places
Healthcare providers, researchers, and advocates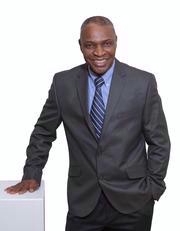 Cheedy Jaja, PhD

Researcher
Associate Professor
College of Nursing
University of South Carolina
1601 Greene Street, Room 605
Columbia, South Carolina, United States


Dr. Cheedy Jaja is an associate professor with appointment in the College of Nursing at the University of South Carolina, Columbia. He has over ten years' experience providing clinical care to patients with sickle cell disease (SCD), and over two decades of teaching experience in institutions of higher education in the USA and Sierra Leone. He is a board certified Psychiatric and Mental Health Advanced Registered Nurse Practitioner.

His itinerant, albeit eclectic education, includes graduate degrees in psychiatric and mental health nursing, community health nursing, public administration and policy, public health genetics, philosophy, political science, and clinical and translational science. Dr. Jaja was the inaugural Pharmacogenetics, Ethics and Public Policy Fellow at Indiana University School of Medicine.

His research interests are sickle cell disease analgesic pharmacogenetics. He currently holds leadership positions in the International Society of Nurses in Genetics, the International Association of Sickle Cell Nurses and Physician Assistants and is a member of the American Society of Hematology Sickle Cell Disease Coalition Group.