Trusted Resources: People & Places
Healthcare providers, researchers, and advocates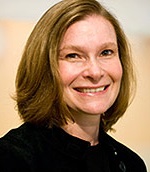 Tonya M. Palermo, PhD

Researcher
Associate Director
Center for Child Health, Behavior,
and Development
Seattle Children's Hospital
4800 Sand Point Way NE
Seattle, Washington, United States


Dr. Tonya Palermo is a professor of anesthesiology, pediatrics and psychiatry at the University of Washington School Of Medicine. She serves as Associate Director for the Center for Child Health, Behavior, and Development at Seattle Children's Hospital.

Dr. Palermo's longstanding NIH-funded research program has focused on assessment and treatment of chronic pain in children and adolescents. She is specifically interested in cognitive-behavioral interventions, delivery of psychological treatment via the internet, sleep disturbances, and parent/family factors as they relate to pain treatment. Through her work as Program Director for the University of Washington Anesthesiology T32 program, Dr. Palermo is active in training clinician-scientists at the postdoctoral and junior faculty level.

Dr. Palermo serves on the Executive Boards of the Society of Pediatric Psychology, the American Pain Society, and the International Society for Research on Internet Interventions. She also serves as Editor of the Journal of Pediatric Psychology, and has been elected Fellow of the American Psychological Association.