Trusted Resources: People & Places
Healthcare providers, researchers, and advocates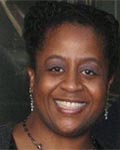 Tiffany Bell, MSW

Patient Support Professional
Sickle Cell Educator
Duke University School of Nursing
307 Trent Drive
Durham, North Carolina, United States


Tiffany Bell completed her MSW in 2015 from North Carolina Central University and BSW in 2004 from the University of North Carolina at Charlotte. Prior to working in the Hematology Department, Bell worked in the Infectious Disease Department at Duke University Medical Center as HIV/AIDS Housing case manager. In her free time, she enjoys cooking, traveling and spending time with family and friends.