Trusted Resources: People & Places
Healthcare providers, researchers, and advocates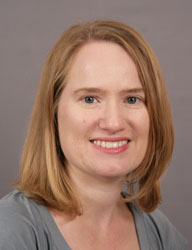 Shelley Crary, MD

Healthcare Provider
Arkansas Children's Hospital
1 Children's Way
Little Rock, Arkansas, United States


Dr. Shelley Crary received her undergraduate degree in 1996 from Washington University in St. Louis, MO. She then attended medical school at Tulane University School of Medicine in New Orleans, LA. She completed Pediatrics residency at Vanderbilt University in 2003 and Pediatric Hematology-Oncology fellowship at University of Texas Southwestern Medical School in Dallas, TX in 2006. She also obtained a Master's Degree in Clinical Science in 2009 from UT Southwestern.

Dr. Crary joined the medical staff at Arkansas Children's Hospital (ACH) in 2011. She is board certified in both Pediatrics and Pediatric Hematology-Oncology.

Dr. Crary's primary clinical and research interests are focused on the care of children with bleeding or clotting disorders. She also has a strong interest in the hematologic aspects and medical management of complex vascular anomalies and works closely with the vascular anomalies multidisciplinary team at Arkansas Children's.