Trusted Resources: People & Places
Healthcare providers, researchers, and advocates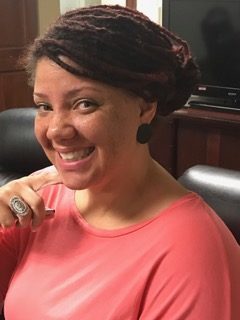 Natasha M. Cook

Patient Support Professional
Community Health Worker
Sickle Cell Foundation of Georgia
2391 Benjamin E. Mays Jr Dr.
Atlanta, Georgia, United States


Natasha Cook is a dedicated Community Health Worker and Researcher with a keen passion in Public Health Education.

Her vast experience includes working on many health initiatives to educate and inform the community. Under her leadership with the Teen Pregnancy Prevention Program, she educated and advised teens on best practices to abstain from sexual behavior, risky behaviors, contraception awareness and she articulated clearly and concisely to the students' several best practices to prevent contracting STD's.

In her role with the Multi-Omic Micorbiome Study Pregnancy Initiative and as an Outreach/Case Manager for the city of Petersburg, Virginia Healthy Start Program, Natasha recruited study participants and collected study information into the organization's vast data base. In Natasha's collaboration with the leadership team, she served as a Life Skills Therapist where she assisted with and documented clients' activities of daily living, and documented their behavioral issues.

Working with the Adolescent Health Education program, Natasha designed and presented written and oral deliverable training presentations to the community about teen health awareness. In this role she also developed curriculum tailored to suit the needs and maturity of the students.