Trusted Resources: People & Places
Healthcare providers, researchers, and advocates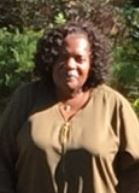 Lisa Pullens, RN, BSN, CPHN

Healthcare Provider
Nurse
City of Hope
1500 East Duarte Road
Duarte, California, United States


Lisa received her RN-BSN 33 years ago at Mount St. Mary's College in L.A. and has been working in paediatrics since her junior year in school. At Children's Hospital L.A., she received a great deal of training and mentoring, working in rehab, ICU and other areas. She also gained additional paediatric ICU experience at Huntington Hospital in Pasadena, California. She is a haematology/haemophilia/ sickle cell nurse coordinator. She coordinates patient care and provides teaching to patients and families. She also facilitates patient and family appointments and follow-up and takes part in their clinic visits. For the last 22 years, she has been working with the same haematologist, Dr. Nadia Ewing. They had a freestanding haematology practice near Huntington Hospital in Pasadena and then relocated to City of Hope almost 17 years ago. It was quite a transition for her, from her acute care experience to the chronic illnesses that they treat in their practice. They specialize in non-malignant haematology, including bleeding/clotting disorders, sickle cell disease and other hematologic disorders. They work with individuals ranging from birth to about 27 years of age.