Trusted Resources: People & Places
Healthcare providers, researchers, and advocates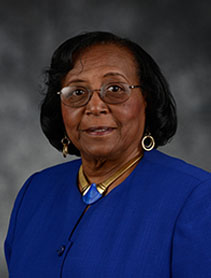 Laura Dortch Edler, EdD

Community Advocate
President
The Sickle Cell Disease
Association of Florida
Bldg. 85/Rm. 133
11000 University Pkwy
Pensacola, Florida, United States


Dr. Laura D. Edler is an Assistant Professor in the Department of Social Work at University of Florida. In addition to her teaching assignments, Edler previously served as Title IV-E Stipend Coordinator for three years, which educated and trained social workers to advocate for child safety, family preservation and permanency, focusing on the areas of child abuse and neglect.

Dr. Edler's accomplishments outside the classroom include developing a grant proposal to use simulation activities to strengthen child welfare professional skills and using civic engagement projects and digital storytelling for education. She also co-authored the Life Style Education and Counseling Program Manual, addressing teen pregnancy for the Escambia County Mental Health Center.