Trusted Resources: People & Places
Healthcare providers, researchers, and advocates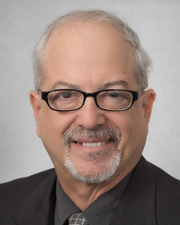 James T. D'Olimpio, MD, FACP, FAAH

Healthcare Provider
Director of Supportive Oncology and the Palliative Care
North Shore University Hospital
The Monter Cancer Center
450 Lakeville Road
Lake Success, New York, United States


James T. D'Olimpio, MD, FACP, FAAHPM is the Director of Supportive/Palliative Oncology and leads the Cancer Pain and Symptom Control Service at North Shore University Hospital. He is also an Assistant Professor of Medicine at Hofstra/North Shore -LIJ School of Medicine. Dr. D'Olimpio has extensive experience in oncology research and treatment, focusing primarily on symptom management including cancer pain, chemotherapy induced peripheral neuropathy, sickle cell disease/painful crisis, and cancer anorexia/cachexia syndrome –the persistent fatigue, anorexia and weight loss associated with cancer.

He is an author of multiple professional and technical papers. He is on the Editorial Staff of The Journal of Pain and Symptom Management, The Journal of Hospice and Palliative Medicine, Cancer and is the Associate Section Editor in Symptom Assessment Management for the American Academy of Hospice and Palliative Medicine/PC-FACS. He was one of the first physicians in the country to become Board Certified in the fields of Internal Medicine, Medical Oncology and Hospice/Palliative Medicine. In addition, Dr. D'Olimpio is a member of the American College of Physicians, American Society of Clinical Oncology; American Academy of Hospice and Palliative Medicine; Multi-National Association for Supportive Care in Cancer (MASCC).