Trusted Resources: People & Places
Healthcare providers, researchers, and advocates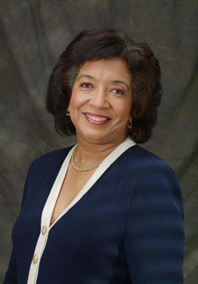 Edith Peterson Mitchell, MD

Healthcare Provider
President
National Medical Association
8403 Colesville Road, Suite 820
Silver Spring, Maryland, United States


Edith Peterson Mitchell, MD, is board certified in internal medicine and medical oncology and is clinical professor, Department of Medicine and Medical Oncology; program leader, Gastrointestinal Oncology at Jefferson Medical College of Thomas Jefferson University and associate director for diversity programs and director of the Center to Eliminate Cancer Disparities for the Kimmel Cancer Center at Jefferson.

Dr. Mitchell received a bachelor of science in biochemistry "with distinction" from Tennessee State University and her medical degree from the Medical College of Virginia in Richmond. In 1973, while attending medical school, Dr. Mitchell entered the Air Force and received a commission through the Health Professions Scholarship Program. She entered active duty after completing her internship and residency in internal medicine at Meharry Medical College and a fellowship in medical oncology at Georgetown University.

Dr. Mitchell's research in breast, colorectal, and pancreatic cancers and other GI malignancies involves new drug evaluation and chemotherapy, development of new therapeutic regimens, chemo-radiation strategies for combined modality therapy, patient selection criteria and supportive care for patients with gastrointestinal cancer.