Trusted Resources: People & Places
Healthcare providers, researchers, and advocates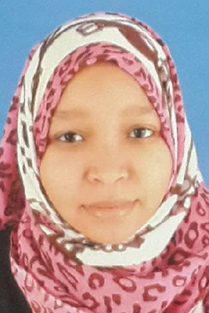 Arafa Salim Said

Community Advocate
Founder
Sickle Cell Disease Patients Community of Tanzania
Dar es Salaam, Tanzania


Arafa is the embodiment of a true sickle cell advocate. As founder of the Sickle Cell Disease Patients Community of Tanzania, Arafa has invested over 7 years on heavily crusading against the misinterpretation and misinformation surrounding the disease. Under her leadership, the Sickle Cell Disease Patients Community of Tanzania has organized fundraising events, hospitals and school visits, charity walks, and blood donation events. One can find Arafa educating and supporting the sickle cell community across various social media platforms, participating and engaging sickle cell community members in Q&A and group sessions on Instagram, Twitter, Facebook, and WhatsApp.

Ms. Arafa Said is a young lady who has not only publicly volunteered in hospital for sickle cell condition but also has managed at large to bring about the awareness about SCD in the country through her own initiatives. She has helped the society at the same time encouraging families not be ashamed of the SCD and advised them to take gene tests for SCD within their families, spouses, children etc. Her efforts have open up new thinking and positive attitude among people on awareness and education on SCD.