Trusted Resources: People & Places
Healthcare providers, researchers, and advocates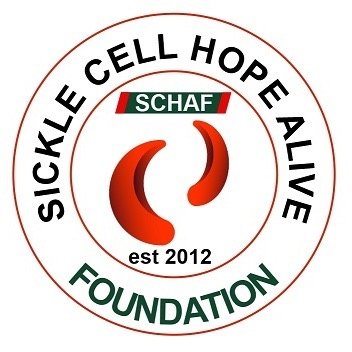 Sickle Cell Hope Alive Foundation
No 14, Road E, Olubadan Estate,
New Ife Road
Ibadan, Nigeria
Email
Phone
Web
Sickle Cell Hope Alive Foundation (SCHAF) is a non-governmental non-profit organization. The Foundation is dedicated to enhance awareness and educate Nigerians on Sickle Cell Disease. It also wishes to bring hope, create happy memories, improve the quality of life for individuals who experience life-altering situations caused by Sickle Cell Disease (SCD). The Foundation is blessed with a multidisciplinary team of Researchers, Medical and community-oriented professionals, all working together to assist in facilitating improved care of those affected with SCD.
SCHAF assists children, young adults and their families through several key programs available on our Website. In keeping with our mission, we believe in celebrating life and encouraging those affected by SCD and their families to remain hopeful. Our efforts are made possible through the generosity of caring individuals, corporations and foundations across the Country.