Trusted Resources: People & Places
Healthcare providers, researchers, and advocates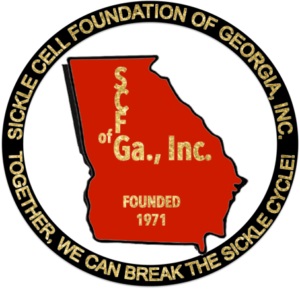 Sickle Cell Foundation of Georgia
2391 Benjamin E. Mays Jr Dr.
Atlanta, Georgia, United States
Email
Phone
Web
Since 1971, the Sickle Cell Foundation of Georgia, Inc. has stood as a bastion of hope for victims of Sickle Cell and other abnormal hemoglobin. Generous supporters, a dedicated staff, a dynamic Board, and caring volunteers make the Foundation and all of its programs and services possible.
Sickle Cell Foundation of Georgia, Inc. (SCFG) is one of the oldest sickle cell-focused institutions in the nation. Their mission is to reduce the incidence of sickle cell disease, to monitor the incidence of sickle cell, and to help improve the quality of life for persons afflicted with the disease. To achieve their directives, the Foundation sponsors educational programs, conducts testing, counsels families, supports healthcare providers, and coordinates activities that benefit patients throughout the year. The Foundation works daily with the State of Georgia, medical facilities and personnel, Sickle Cell Support Groups, physicians, nurses, clinics, social workers, volunteers, and other organizations to deliver, and to help facilitate, client services.