Trusted Resources: People & Places
Healthcare providers, researchers, and advocates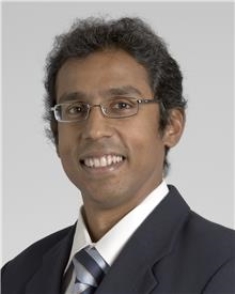 Yogen Saunthararajah, MD

Researcher
Professor of Medicine
Cleveland Clinic Main Campus
9500 Euclid Avenue
Cleveland, Ohio, United States


Yogen Saunthararajah, MD, is a staff in the department of Hematologic Oncology and Blood Disorders at Cleveland Clinic, a professor of medicine, and co-leader of the developmental therapeutics program of the Case Comprehensive Cancer Center.

His clinical and research interests include acute myeloid leukemia, myelodysplastic syndrome, sickle cell disease/anemia, thalassemia, leukemia, benign hematology, myelodysplasia, cancer, leukopenia, aplastic anemia.

Dr. Yogen developed an Epigenetic Platform that has the potential to identify and eliminate the "road blocks" that prevent cancer cells from becoming specialized, non-dividing cells. According to him, the methodology can be applied to some of the most common and most debilitating genetic disorders in the world, including sickle cell disease and beta thalassemia.