Trusted Resources: People & Places
Healthcare providers, researchers, and advocates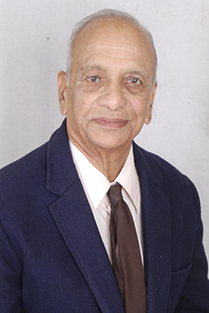 Sudam L. Kate, MSc, PhD

Researcher
Emeritus Medical Scientist
Maharashtra Arogya Mandal's
Sickle Cell Project
61, Sadhana Society, Hadapsar
Pune, Maharashtra, India


A true pioneer for sickle cell advocacy, Dr. Sudam L. Kate, has dedicated a total of 36 years of his life to sickle cell in India. Dr. Kate has an extensive list of accomplishments regarding his work in research and patient care. His journey began in 1972 when a team of Russian anthropologists visited India with the aim to study genetic markers among tribal population groups from Maharashtra and selected the Pawara tribal groups from Sahada taluka of the Dhule district. While screening the Pawara tribal community for blood markers, he came across with few sickle cell trait carriers and one patient with sickle cell disease. This was a new and the first finding in that area.

Throughout the course of his career, Dr. Kate remained active within the sickle cell community continuing his study on genetic disorders, organizing national symposiums on tribal healths, and organizing health camps in tribal areas of Maharashtra.

In 1998, Dr. Kate established Sickle Cell Dawakhana, a sickle cell center that provided diagnoses, counseling and Ayurvedic treatment. To-date there have been 3204 patients diagnosed under the center's medical supervision. Dr. Kate plays an instrumental role at the Maharashtra Arogya Mandal (MAM) in Pune, an ayurvedic medical college. This center caters to the needs of tribal people in rural areas and has launched the Sickle Cell Anemia Project.