Trusted Resources: People & Places
Healthcare providers, researchers, and advocates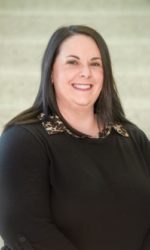 Leigh Ann Wilson, LCSW

Patient Support Professional
Licensed Clinical Social Worker
Arkansas Children's
1 Children's Way, Slot 512-10A
South Wing, First Floor
Little Rock, Arkansas, United States


Leigh Ann Wilson is a licensed clinical social worker associated with sickle cell disease program at Arkansas Children's. She is part of highly skilled sickle cell medical team. This team teaches patients and their parents about how to live with and manage this lifelong condition. When the child becomes an adult, Leigh Ann seamlessly transitions his or her care to the adult sickle cell program at the University of Arkansas Medical Centre.

She is also associated with Adult Sickle Cell Clinical Program at UAMS. Leigh Ann Wilson is in the clinic every week to assist patients and their families regarding social and emotional support, health-related expenses not covered by insurance, transportation costs, and employment options.