Trusted Resources: People & Places
Healthcare providers, researchers, and advocates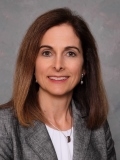 Julie A. Panepinto, MD, MSPH

Researcher
Professor
Cancer and Blood Disorders
Children's (MACC Fund Center)
Medical College of Wisconsin
9000 West Wisconsin Avenue
Milwaukee, Wisconsin, United States


Julie Panepinto is a professor of pediatric hematology and the director of the Center for Clinical Effectiveness Research of the Children's Research Institute at the Medical College of Wisconsin/Children's Hospital of Wisconsin. She also serves as vice chair of value, department of pediatrics. Her research focus has been to integrate the perspective of the patient and family in the care of children with chronic disease through the use of patient reported outcomes (PROs) and to understand systems of care and acute care utilization by these patients. Much of the focus of this research has been children with sickle cell disease, but more recently she expanded this to other diseases such as cancer, diabetes, and asthma.

Dr. Panepinto completed her fellowship in Pediatric Hematology/Oncology/Bone Marrow Transplant at the University of Colorado Health Sciences in Denver, Colorado, where she also earned a Master's of Science in Public Health. She served as a member on the National Heart, Lung and Blood Institute, Data and Safety Monitoring Board (DSMB) for the Sickle Cell Disease Clinical Research Network (2006-2010) and as a member of the Blood and Marrow Transplant Clinical Trials Network.