Trusted Resources: People & Places
Healthcare providers, researchers, and advocates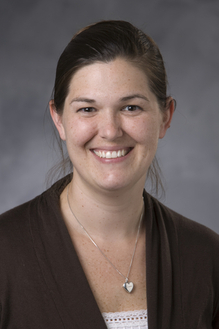 Jennifer A. Rothman, MD

Healthcare Provider
Pediatric Hematology-Oncology Specialist
Duke Health
2301 Erwin Road
Durham, North Carolina, United States


Dr. Rothman treats children with cancer and blood disorders, such as anemia and sickle cell disease. She tries to spend a lot of time with their parents and discuss about the plan to care for their children. Her goal is to make it the least scary as possible for both the children and the parents/caregivers while providing the best care. Even in the setting of severe illness, interacting with children is uplifting and extremely rewarding for her.

Dr. Rothman participates in clinical research in a variety of blood disorders including sickle cell disease, immune thrombocytopenia and bone marrow failure. Through these studies, she hopes to improve the ability to care for children with blood disorders. She has an interest in medications and new ways to treat sickle cell disease, but also study quality of life and outcomes of other blood disorders. She has found that children and parents find participating in research to be incredibly rewarding.