Trusted Resources: People & Places
Healthcare providers, researchers, and advocates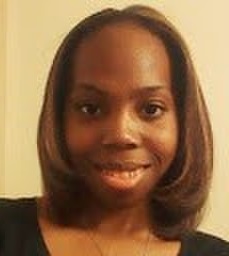 Dominique Goodson

Community Advocate
Young Adult SC Alliance Advisor
Kids Conquering Sickle Cell Disease
1701 W Wetherbee Rd.
Orlando, Florida, United States


Dominque Goodson is a young Adult SC Alliance advisor, a Sickle Cell Warrior & a National Sickle Cell Advocate. Dominique is a dedicated sickle cell advocate who lives with sickle cell anemia. She was born and raised in Newark, NJ. After graduating from Rutgers University with a degree in Sociology and Anthropology, and receiving two citations from the former Governor of NJ, Governor Jon Corzine, Dominique began working as a research assistant to different professors at different universities. During one of her breaks between research projects, she worked as a Business Development Specialist at Eagle Detective Agency, where she worked to gain numerous contracts including the NFL Super Bowl NY/NJ 2014 contract.

Dominique resigned from Eagle Detective Agency in 2014, to focus on her passions for writing and advocating for Sickle Cell Anemia. Dominique serves as a lead advisor for the Young Adult Sickle Cell Alliance and she works with many other Sickle Cell Community-based Organizations. Dominique is dedicated to helping patients and caregivers. She always says, "My illness is my Curse, but it is also my gift".