Trusted Resources: People & Places
Healthcare providers, researchers, and advocates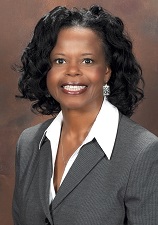 Betty Pace, MD

Healthcare Provider
Distinguished Chair, Section of Pediatric Hematology/Oncology
Augusta University Medical Center
1120 15th Street, BG 2011
Augusta, Georgia, United States


Dr. Betty Pace is a pediatric hematologist-oncologist in Augusta, Georgia and is affiliated with Georgia Regents Medical Center. She received her medical degree from Medical College of Wisconsin and has been in practice for more than 20 years. She is one of the 8 doctors at Georgia Regents Medical Center who specialize in Pediatric Hematology-Oncology.