Trusted Resources: People & Places
Healthcare providers, researchers, and advocates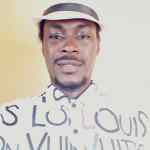 Alieu Badara W Sambou

Community Advocate
Vice President
Africa Sickle Cell Alliance
Lagos, Nigeria


Alieu Badara W. Sambou is the Interim Vice President at Africa Sickle Cell Alliance. He is also the President at The Gambia Sickle Cell Association Banjul Chapter and Vice Principal at Gaye Njorro Skills Academy Brusubi Turntable.

His objectives are to educate, learn and support people living with sickle cell disorder and other related illnesses to acquire a decent life with no stigma and segregation.