Trusted Resources: People & Places
Healthcare providers, researchers, and advocates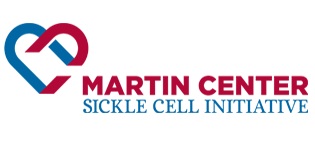 Martin Center Sickle Cell Initiative
Martin Center, Incorporated
3545 & 3549 N. College Ave.
Indianapolis, Indiana, United States
Email
Phone
Web
Martin Center Sickle Cell Initiative is a 501(c)(3) human service agency dedicated to aiding and enhancing the lives of those affected by Sickle Cell. It was founded in 1969 by the late Reverend Boniface Hardin, O.S.B., and Dr. Raymond Pierce and named for Dr. Martin Luther King, Jr. and St. Martin dePorres. Martin Center was originally founded for the purpose of combating oppression, particularly racism. Since Sickle Cell continues to be one of the most neglected and underfunded diseases on the globe, the philosophy of MCSCI is to eliminate Sickle Cell Disease as a health disparity through supportive services, education, and advocacy.