Trusted Resources: People & Places
Healthcare providers, researchers, and advocates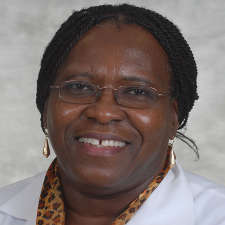 Onyinye Onyekwere, MD, MS, FAAP

Healthcare Provider
Pediatric Hematologist-Oncologist
Advanced Neighbourhood Pediatrics
12239 Cypress Spring Rd
Clarksburg, Maryland, United States


Dr. Onyinye Onyekwere is a pediatric hematologist-oncologist in the Washington, DC metropolis (Maryland and District of Columbia). She specializes in General Pediatric, Hematology & Oncology, Pediatric Anemia and Red Blood Cell Hematology. She received her medical degree from Michigan State University College of Human Medicine, and has been in practice for 19 years.

Prior to starting Advanced Neighborhood Pediatrics, Dr. Onyekwere completed her pediatric hematology oncology fellowship at the St Jude's Children Research Hospital, and Children's Hospital of Boston and the Dana-Farber Cancer Institute in Boston, MA, and was a staff at Howard University Hospital.

Beyond education and experience, Dr. Onyinye Onyekwere is a very warm doctor with excellent bedside manner. Your loved ones will be well cared for in her clinic.
Representative Publications:
Nitric oxide for inhalation in the acute treatment of sickle cell pain crisis: a randomized controlled trial
Abnormal pulmonary function and associated risk factors in children and adolescents with sickle cell anemia
Sickle cell vaso-occlusion causes activation of iNKT cells that is decreased by the adenosine A2A receptor agonist regadenoson
Clinical correlates of acute pulmonary events in children and adolescents with sickle cell disease
Sickle cell disease (SCD), iNKT cells, and regadenoson infusion
Markers of severe vaso-occlusive painful episode frequency in children and adolescents with sickle cell anemia