Trusted Resources: People & Places
Healthcare providers, researchers, and advocates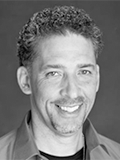 Michael L. Matthews

Community Advocate
Executive Director
Children's Sickle Cell Foundation, Inc.
Gove Business Center
226 Paul St., Suite 105
Pittsburgh, Pennsylvania, United States


Hailing from Pittsburg, PA, Michael L. Matthews is Executive Director for the Children's Sickle Cell Foundation, Inc. His passion for those suffering with sickle cell disease (SCD) is fueled by a deep hope that there will be a universal cure for SCD and until there is, the need remains to support efforts that result in safer, more widely available therapies and drugs for treatment. Under his executive leadership, Children's Sickle Cell Foundation assists those with sickle cell disease and their families and help them face the educational, social, and economic challenges caused by the disease using a collaborative approach and commitment to community awareness, education, and advocacy.

Michael is also a Research Assistant at the University of Pittsburgh working with the Hematology/Oncology Departments of Children's Hospital of University of Pittsburgh Medical Center and the Adult Sickle Cell Program. There his expertise helps both the pediatric and adult populations.