Trusted Resources: People & Places
Healthcare providers, researchers, and advocates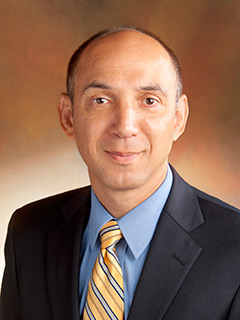 Chavis Patterson, PhD

Patient Support Professional
Director of Psychosocial Services
Division of Neonatology
The Children's Hospital of Philadelphia
2 Main, Room 2NW59A
3401 Civic Center Boulevard
Philadelphia, Pennsylvania, United States


Dr. Chavis Patterson is a licensed Clinical Psychologist whose work focuses on stressors that put children, couples, and families at risk for future difficulties. He received his master and doctoral degrees from the American University in Washington D.C. and completed his internship at the Philadelphia Child Guidance Center. He has worked with families and their adolescents at Temple University's Center for Research on Adolescent Drug Abuse, The Children's Hospital of Philadelphia, Congreso de Latinos Unidos, and the NorthEast Treatment Centers. Dr. Patterson has conducted classes on parenting and has presented nationally on topics such as family and parental relationships, coping with a chronic illness, and non-medical alternatives to pain management.

Currently, Dr. Patterson works at the Children's Hospital of Philadelphia (CHOP) in the Neonatal / Infant Intensive Care Unit (N/IICU). He is responsible for oversight of the provision of expert psychosocial care to the families as they cope with the complexities associated with having a child in a N/IICU.

In addition to his work at CHOP, he is a member and on the executive board of the Delaware Valley Chapter of the Association of Black Psychologists. Dr. Patterson is also on the Board of Directors for the Sickle Cell Disease Association of America, Philadelphia / Delaware Valley Chapter.
Representative Publications:
Acceptability of In Utero Hematopoietic Cell Transplantation for Sickle Cell Disease
Mistrust of Pediatric Sickle Cell Disease Clinical Trials Research
Lessons Learned From a Randomized Controlled Trial of a Family-Based Intervention to Promote School Functioning for School-Age Children With Sickle Cell Disease
Predictors of Academic Achievement for School Age Children with Sickle Cell Disease
Health-related quality of life and adaptive behaviors of adolescents with sickle cell disease: stress processing moderators
Comparing abstract numerical and visual depictions of risk in survey of parental assessment of risk in sickle cell hydroxyurea treatment
A prospective study of the role of coping and family functioning in health outcomes for adolescents with sickle cell disease