Trusted Resources: People & Places
Healthcare providers, researchers, and advocates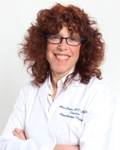 Alice J. Cohen, MD

Healthcare Provider
Director
Newark Beth Israel Medical Center
201 Lyons Avenue
Newark, New Jersey, United States


Alice Cohen, MD, FACP, is the director of the Frederick B. Cohen Comprehensive Cancer & Blood Disorders Center. She is also the director of the Comprehensive Hemophilia and Thrombosis Center, as well as section chief of Breast Cancer Services. She is an investigator with NSABP, ECOG and the Moffitt Clinical Trials Group. She is the principal investigator of the Craft Program, funded by Susan G. Komen for the cure and a grant from the Avon foundation for outreach and treatment of women with breast cancer. Her breast team is aided by a dedicated breast cancer social worker and a breast cancer advanced practice nurse.

Dr. Cohen is a graduate of Bryn Mawr College and The Chicago Medical School. She completed her internal medicine training at NYU and fellowship in hematology and oncology at the George Washington University and Columbia University Medical Center. She is an Associate Clinical Professor of medicine at Columbia University, College of Physicians and Surgeons and board certified in internal medicine, hematology and oncology. She is the director of the Comprehensive hemophilia treatment center, and program director for the hematology/oncology fellowship training program.