Trusted Resources: People & Places
Healthcare providers, researchers, and advocates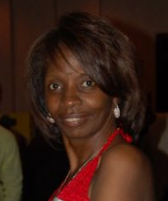 Asabi Jeter

Patient Support Professional
Community Health Worker
Sickle Cell Foundation of Georgia
2391 Benjamin E. Mays Jr Dr.
Atlanta, Georgia, United States


As a communications specialist, Asabi Jeter worked in the television and telecommunications industry for ten years. Since her retirement from communications, she returned to school to pursue a master's degree in public health with a focus on sickle cell and community outreach. She chartered two sickle cell support groups, one in Georgia and one in Texas to lay a foundation for others to build on. Her passion is sickle cell disease, living the life of someone with sickle cell disease and helping others. Asabi's mantra is "Live life. Don't let life live you. Every day is a new life day." She enjoys world travel and reading.