From the Social Wall
Featured Post
Most Recent Posts
We are excited to be approaching our 5th Anniversary as an organization and…

I shared a blog post about my experience with my daughters. Last year was t…

Hello Everyone! Its me Gina, your new Community Manager. Hope everyone is h…

being hospitalized many times my experience in the ER caused me to self tre…
Clinical Trial Education
Who Monitors My Health and Safety During My Clinical Trial?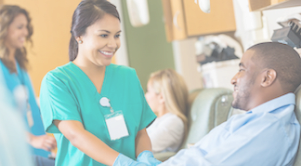 What Information Does the Trial Staff Share With Me?
Gene Therapy 101
Explore Gene Therapy
Empowering the Sickle Cell Disease Community through education and awareness

Questionnaires
Your feedback helps amplify the voice of the SCD community, and also helps us improve what we offer on the oneSCDvoice website!